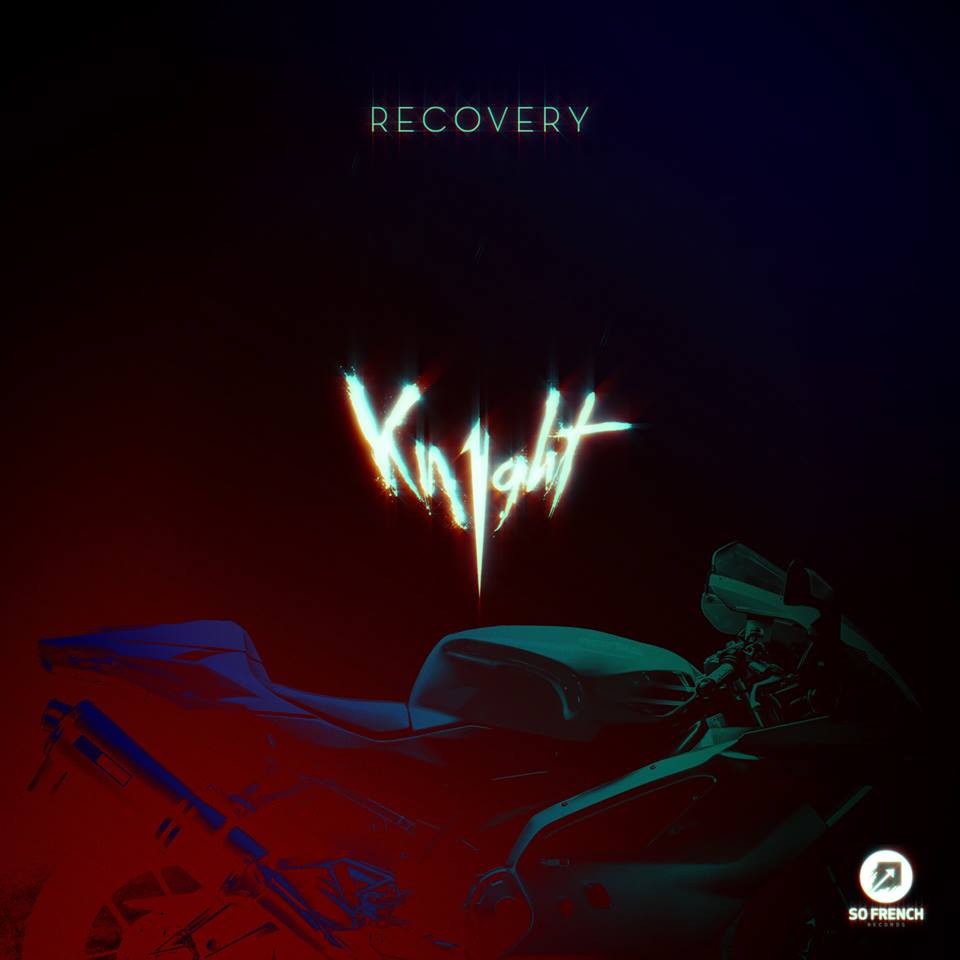 [tab:English]
So French Records is proud to introduce you the new amazing Remix Contest around the Epic Track 'Recovery Feat. Rodeo' by Kn1ght!

Original Song to Be Remixed!

Remix competition starts today, everyone will be able to participate to that big Remix Contest.
First of all, you will need to download the Remix Pack including wave parts extracted from the original sound, then you will be able after to give your best to do a massive 'Recovery' Remix, after you will have to submit your Remix to a specific Soundcloud Group specialy done for the Remix Event, after one month competition, So French Team, Kn1ght and our partners will choose the winners of the remix contest!
The Winners will be featured on a special 'Recovery Remix Ep' and released on So French Records!
Would you be Strong Enough To Do A Massive Recovery Remix?
Get Ready for the 'Recovery Project'!
Remix Contest Rules:
1-Download the Recovery Parts here:
Recovery Parts
2-Submit Your Remix to that Soundcloud Group:

'Recovery' Original Mix=100 Bpm
Remix Contest Competition is ending the 2/06/14!
Good luck to everybody!
[tab:Français]
So French Records est fier de vous présenter le grand nouveau Remix Contest, 'Recovery Remix Contest', jeu concours qui portera sur le morceau de Kn1ght, 'Recovery Feat.Rodeo' .
Voilà le morceau original à remixer!

Le Remix Contest commence dés aujourd'hui, tout le monde sera en mesure d'y participer.
Tout d'abord, vous aurez besoin de télécharger le pack Remix comprenant les pistes au format wav de la version originale, laissez par la suite parler votre inspiration et création pour réaliser votre remix, une fois le remix terminé, vous devrez le soumettre dans un groupe Soundcloud spécifique au jeu concours , par la suite après un moi de compétition , la Team So French, Kn1ght et les partenaires du jeu concours, choisiront les gagnants.
Les gagnants auront le privilège d'être signé sur le label So French Records!
La Compétition commence aujourd'hui!
Règles du Remix Contest:
1-Téléchargez les parts du morceau Recovery ici:
Recovery Parts
2-Soumettez votre remix dans ce groupe soundcloud:

'Recovery' Original Mix=100 Bpm
Le Remix contest finit le 2 juin 2014 inclu.
Bonne chance à tous!
[tab:END]
Recovery Remix Contest Partners:
French Touch Info
Electro News
Electro Italia
Earmilk
Beatport
2 mai 2014 Paul Oklestein Non classé Kn1ght, Recovery, Remix Contest, Rodeo, So French Records