The Winter Time Compilation Vol.2 Teaser!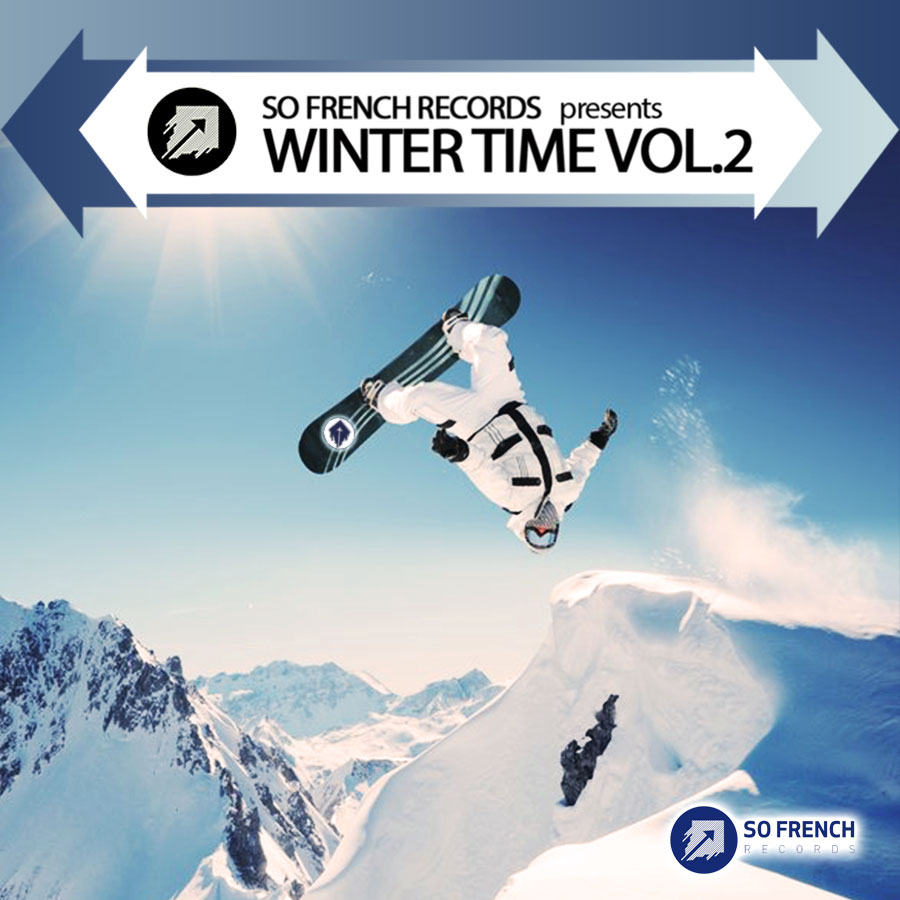 Prepare your snowboard and mp3 ipod to surf this winter!
We are proud to introduce you the brand new teaser of the forthcoming 'Winter Time Compilation Volume 2'!

The compilation will be out tomorrow, february the 24th on So French Records and will be exclusive for sale on Beatport!
Another massive compilation containing funk, house and french touch music!
A 16 hot tracks compilation!
The volume 2 reveals again new talented artists like, Bolivard, A Tous, Demi Gods, Paul Hadame, Weazley, Kerstn, Coracle and many others…
The volume 2 is strong by his featurings, we can find Soul Machine Vs Atrey with a brillant electro pop rock track 'Wonderkids', video teaser here!

A second featuring between So French Records boss, Mac Stanton, who worked with Mike 303 from Superfunk the amazing project intitled 'Stradivarius', a song revisiting the 80' anthem synthwave songs, with the perfect classical music touch!

And a solid track, second featuring between Mac Stanton and Moolz Is Grooving, 'RollerBall', a perfect french house filter track!
For you dear So French followers, we had an extra two tracks from Paul Hadame and Weazley for free download!
Stay tuned see you tomorrow!
Stream the Compilation teaser here:

Tracklist:
1-Stradivarius- Superfunk Vs Mac Stanton
2-Rise- À Tous
3-Wonderkids- Soul Machine Vs Atrey
4-Road Kill- Kn1ghT
5-Alhoa- Bolivard
6-Streets Of Freedom- Mac Stanton
7-Running- Coracle Feat. Emma Lucy
8-Bedroom Stars- Mr. Moustache
9-Twins- BASTION
10-Rollerball- Mac Stanton Vs MLZ
11-Atlantis- Demi Gods
12-Horror Show 2K15- I Want Un Smoothie
13-Welcome To Detroit- Les Fleurs Du Mal
14-Vanity- Kerstn
15-Flash Car-Paul Hadame
16-Phoenix Lights-Weazley
23 février 2015 Paul Oklestein 80s Electro Pop French Touch House Party Synthwave A Tous, Atrey, Bolivard, Coracle, Kn1ght, Mac Stanton, Mr. Moustache, Paul Hadame, So French Records, Soul Machine, Winter Time Compilation