Revolte-You Are A Weapon-The Remixes Ep-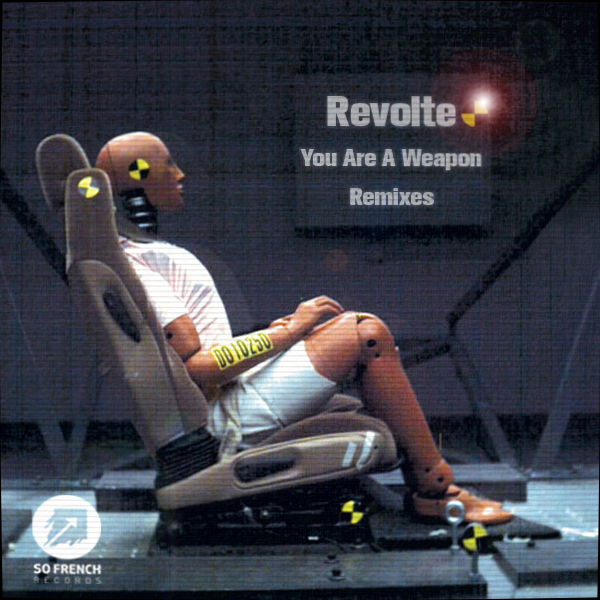 So French team is proud to introduce you his brand new Ep, 'You Are A Weapon' The Remixes, a massive release gathering the Revolte Remix Competition winners and two bonus remixes from Mac Stanton and Adrian Wreck.

After two months of hard remix competition, 15 talented artists were revealed by an amazing competition which started in august 2014 to finish in october.
Official Video by Malek Rizkallah

Revolte Remix Contest-[You Are A Weapon Feat.Michael Winter] from Mac on Vimeo.
The Competition was based on the main Revolte song, 'You Are A Weapon'. The jury made of So French partners and team members revealed very promising artists as Pride, Mr. Moustache, Thomas Tonfeld, My NamE, Sundance, Demi Gods, Maverick, Bastion, Monet, I Want Un Smoothie, Steige, George Cynnamon, Drknss, Nobody Ohm and Sharks In Venice. The success of the Remix Competition and the enthusiasm of the participants showed all the popularity towards the famous french group Revolte, which is still alive! According to all the participants (artists, remixers) , it was a real motivation and pleasure to remix such a brillant song, as Revolte productions are high level and quality!
Stream The Full Remixs Ep here:

The Ep contains the original song from Revolte 'You Are A Weapon Featuring Michael Winter' , and 17 solid French house remixes from the original track. The Ep is released by So French Records, and available on Beatport for exclusive now here:
You Are A Weapon The Remixes Ep
A bunch of French Touch to get to complete your So French music collection!
20 janvier 2015 Paul Oklestein Electro Pop French Touch Synthwave Adrian Wreck, Bastion, Georgre Cynnamon, I Want Un Smoothie, Mac Stanton, Mr. Moustache, Pride, Revolte