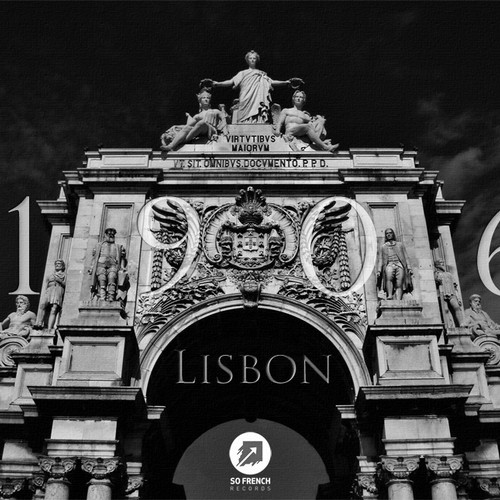 [tab:English]
To Celebrate the 4000 followers on our Soundcloud, So French Team decided to launch an exclusive project called « Lisbon » , produced by « 1906 » , a music band composed of one talented artist « Filipe » based in Lisbon, Portugal.
The whole project composed of 2 ep and a special bonus remix by « Mac Stanton » will be for Free download and Exclusive on « Earmilk » blog!

Introduction of « Lisbon Project » :
Enigmatic Portuguese electronic music producer, Filipe under the name of « 1906 » , makes his official debut in the electronic music world.His first EP, titled Lisbon and brought to you by So French Records , is a sonic journey split in four parts. It's a conceptual EP, heavily influenced by the atmosphere and history of the Portuguese capital, it's something you can only experience and fully understand by visiting the city; the vibe is captured, not only with nostalgic melodies that rediscover glories from the past, but also with modern and agressive sounds evocative of the city's nightlife.
This project which is influenced by Justice and other artists belonging to the « French Touch » movement, is a collection of songs, not tracks.
More infos about the project are coming soon…
Join the event
Join (1906) on Facebook
Download « Lisbon Ep »

Tracklist
1906-Lisbon Part 1
1906-Lisbon Part 2
1906-Lisbon Part 3
1906-Lisbon Part 4
1906-Lisbon(Mac Stanton Remix)
16 octobre 2013 Paul Oklestein Non classé 1906, French Touch, Lisbon, Mac Stanton, So French Records