Adrian Wreck Presents Clip Clap Club Video Teaser+Ep teaser!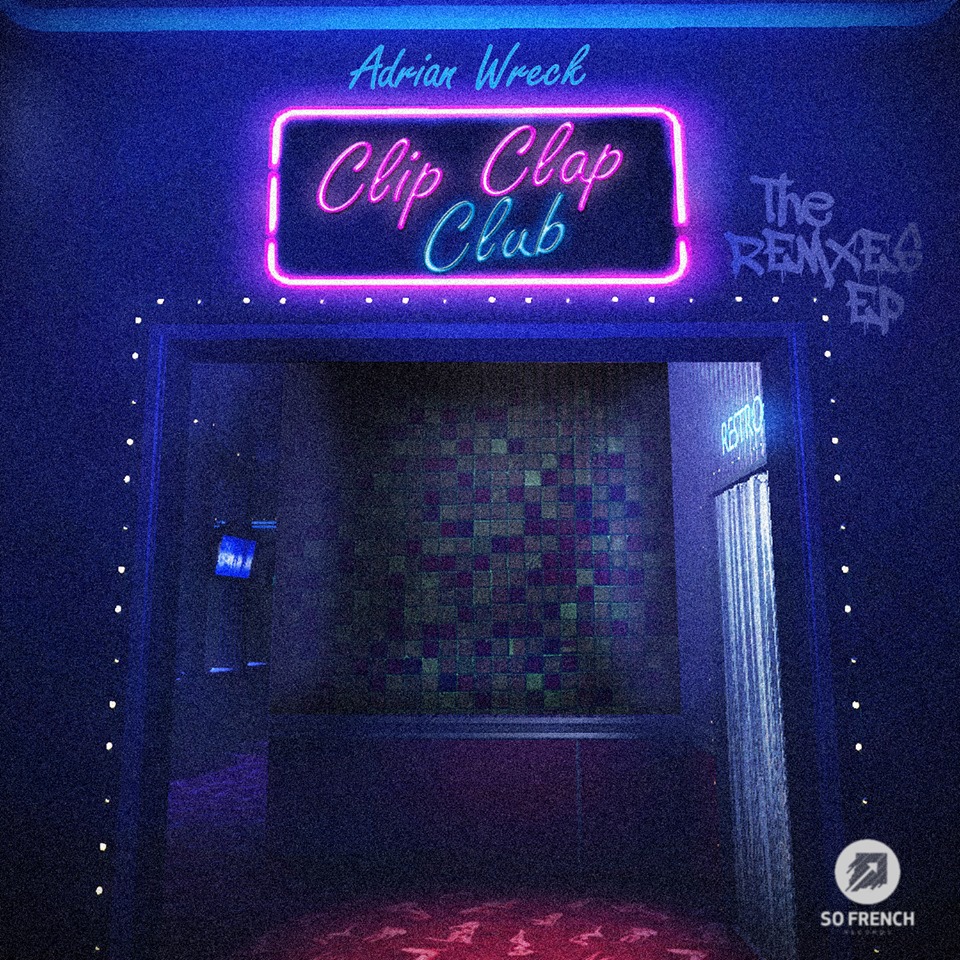 Adrian Wreck, So French talent, will release soon his debut album, to introduce it, we are proud to share with you his brand new video teaser of his Ep « Clip Clap Club The Remixes « !
The weekend starts on his best, So French team released today a brillant video teaser of the new Adrian Wreck single!
The video teaser is based on a fictive story which synopsis is:
« Everything started in that special underground Club from Detroit, « The Clip Clap » , where clubbers were dancing all night long, when suddenly some of the clubbers turned into dangerous vampires and start terrorized the other humans present on the dancefloor, fortunately the hunter « Adrian Wreck » was here to clean that mess! The long fight began…
Mad Movies reports:
« A story of vampires, zombies, hunters and electro music with blood and epic fights, a must » ☆ ☆ ☆
Stream the video teaser here:
Video by Mac Stanton:

The Adrian Wreck single is a solid 8 electro-banger tracks Ep with one original song and 7 remixes from 4 winners of the Remix Contest organized by So French team last month composed of Chop Suey , Vondkreistan , Karl Fraunhofer , the first woman artist to sign on So French , Dj Loryn , and 3 other artists known from the french label, Mac Stanton , MacKoall and Butyreux !
The release is massive electro-rock banger, using french touch, dark electro to synthwave music theme!
« Clip Clap Club The Remixes Ep » by Adrian Wreck will be out on monday the 26th of september for exclusive on Bandcamp!
Available Later on all platforms the 7th of november!
Released on So French Records
You can stream the Ep teaser here:

Tracklist ep:
01 Clip Clap Club (Original Mix)
02 Clip Clap Club (Karl Fraunhofer Remix)
03 Clip Clap Club ( DJ Loryn Remix)
04 Clip Clap Club ( MacKoall Remix)
05 Clip Clap Club ( Mac Stanton Remix)
06 Clip Clap Club ( BUTYREUX Remix)
07 Clip Clap Club ( Vondkreistan Remix)
08 Clip Clap Club (Chop Suey Remix)
Stay tuned So French buddies!
24 septembre 2016 Paul Oklestein Electro Pop French Touch House Adrian Wreck, Banger, Butyreux, Chop Suey, Clip Clap Club, Electro Rock, French Touch, Karl Faunhofer, Mac Stanton, Mackoall, So French Records, Vondkreistan